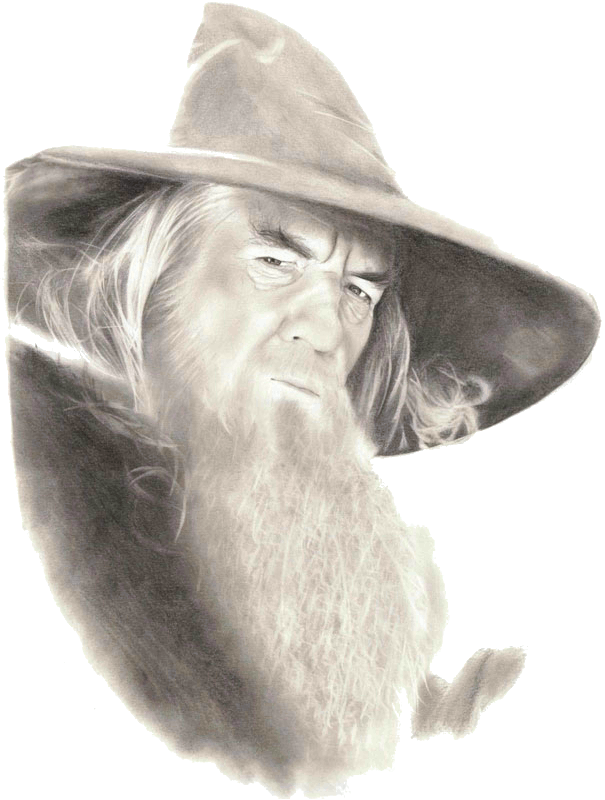 GandALF
2011
Minori, (Amalfi coast),
Italy - 15-17 June 2011
Second International Symposium on
Games, Automata, Logics and Formal Verification
Social event
The social event is scheduled for June 16th. Participants will enjoy a boat trip to Amalfi, where an official guide will lead the GandALF 2011 "gang" through a tour of the
Amalfi Cathedral
and
Diocesan Museum
. The social dinner will be held at the end of the tour in a typical Amalfitan restaurant. After the dinner, return to Minori by coach.
---
Amalfi
City of the Amalfi Coast (Campania) with more than 5300 population. It stands on the peninsula of the same name, in a degrading and perched on the sea, on the north shore of the Gulf of Salerno. Reported seaside resort with three sails in the Blue Guide of Legambiente. Amalfi was known since the time of the Maritime Republics, rises sheer cliff. The picturesque fishing village with whitewashed houses boasting a strategic location, scenic beauty and fine paper production that now make it known in Italy and abroad. The famous Duomo, the imposing facade, decorated with thin gold foil, and the Cloister of Paradise, a lovely Moorish construction of the thirteenth century is a must. Among the typical products include Amalfi lemons and the famous limoncello. Museums in the town of Amalfi: Museo Civico Paper Museum Diocesan Museum of the Basilica of the Crucifix Churches and other religious buildings Amalfi Virgin Parish Church Santa Marina (fraction Lone) Duomo di Amalfi - Cathedral of St. Andrew St. Peter the Apostle Parish Church (fraction Tovere) Parish church San Michele Arcangelo Church of Santa Maria a Piazza, or the Santa Maria di Porto Salvo Events, Festivals Feast of St. Andrew (June, 27)
---
Amalfi Cathedral
Comprised of two churches side by side and once connected, the Cathedral of Amalfi and 'the more architectural work' part of town '.The structure more 'old, dedicated to the Virgin (the first patron of Amalfi) was built on the ruins of another early Christian cathedral of the sixth century in Romanesque style. In this basilica-cathedral it was joined another in 987, dedicated to the Apostle Andrew, patron of the diocese Coast at least since the first half 'of the tenth century. The Cathedral of St. Andrew was completely transformed in Baroque style in the early eighteenth century by Archbishop Michael Bologna. Testimonies of this intervention are the paintings of the Neapolitan painter Andrea d'Aste, that recall the martyrdom of Saint Andrew, and the ceiling in gold. Element of art masterpieces of the new cathedral and 'the door has four bronze figures in silver, representing Christ, the Virgin, St. Andrew and St. Peter. The atrium of the Cathedral you reach the Cloister of Paradise, graceful arabesque building, built in 1266 by Archbishop Philip Augustariccio as a cemetery of famous citizens. From the Cloister you access to an old cattedredale (seventh century), called the Basilica of the Crucifix, home to the Diocesan Museum of the Basilica of the cross where they collected silver, vestments, wooden sculptures, mosaics and other objects belonging to the Treasury of the Cathedral.Of particular interest, a miter Angevin the end of '200 belonged to St. Louis of Toulouse and a frontal silver of the eighteenth century.
---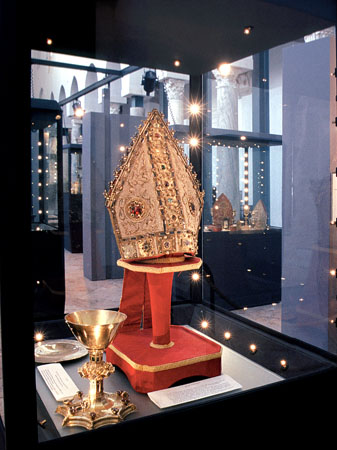 Diocesan Museum
It is adjacent to the cathedral, located at the end of a long and steep staircase, which was founded in the ninth century, restored and rebuilt several times between 1703 and 1718. The musesum exposes the elements of the thirteenth century church and art objects (silverware, sculptures, vestments) that belong to the Treasury of the cathedral. These include the miter Angevin end of the thirteenth century belonged to St. Louis of Toulouse, a pulpit and an eleventh-century silver altar frontal in the eighteenth century